Photoshop Compositing: Essential Tools & Techniques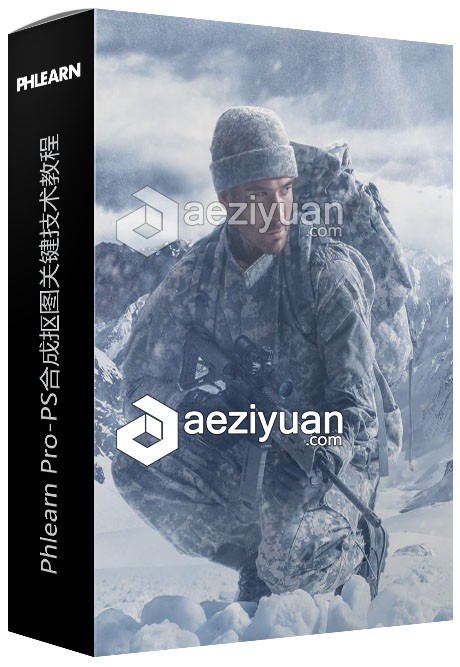 本视频教程是由AE资源素材社区机构整理出品的Phlearn Pro-PS合成抠图关键技术视频教程,大小:12 GB ,MP4高清视频格式,2个自定义画笔 ,23raw,作者:Phlearn,共22章节,语言:英文。 Photoshop Compositing: Essential Tools & Techniques Learning how to combine or composite multiple photos together will open a new world of possibilities for any photographer. Whether you are new to compositing or an experienced editor, this tutorial will change the way you create composite images. Follow along with the included RAW Photos and Custom Photoshop Brushes. Frame Compositing If you are new to compositing, this is the perfect place to begin. Learn to combine multiple photos from the same shoot to create stunning effects. Combine Any Photos A photographer has many tools at their disposal, and the more you learn how to use, the more options you have. Creativity can flow freely when you are unrestricted by gear or technique. Learn how to combine multiple types of light sources to create stunning lighting effects. The Essential Techniques Photoshop Compositing can be complex, that is why we start this tutorial by breaking down all the essential techniques you need to create a great composite photo. Learn the essentials, then master compositing. Photography,
Lightroom
& Photoshop Go behind the scenes into each photo shoot and learn the details of how these images are captured, then follow the images through the editing process from Lightroom into Photoshop. Create a Cinemagraph Give your image the magic of movement by turning it into a Cinemagraph. Learn how to animate a still photo and save it as a Cinemagraph so it displays perfectly on the web. Learn Perfect Masking In order to place your subject into a new background, first you have mask or cut them out of their original photo. Depending on your subject, this can be simple or complex. Learn the tools you need to create a perfect mask every time. Element Compositing Flex those creative muscles, it's time to learn element compositing. Combine photos taken around the globe to bring your concepts to life. The PHLEARN Compositing Workflow When creating a complex composite photo, how do you know what should be done first and how do you stay organized? Learn the workflow we have developed over years of compositing.